10 Best Honeymoon Destination Around the globe, Here we can term honeymoon as a centuries-old tradition that was celebrated by newlywed couples drinking mead on the first moon after their nuptials. As times evolved, couples started looking at honeymoon destinations as a place where they might unwind from wedding stress and get to know each other a little better.
The abstinence posed by the recent pandemic further compelled the notion of making the best of every moment and celebrating life as an extended honeymoon. In this write-up, we answer your quest for the best place to honeymoon destination in 2023-2024. We can find may more place at USA. Most of these are approved by tourism experts and travel-holics. So, here are the top ten honeymoon destinations that have earned a name for offering once-in-a-lifetime kind of experiences:?
1. Amalfi Coast, Italy ( 10 Best Honeymoon destination)
It is one of the top honeymoon places that fall in almost 8 out of 10 honeymooners? lists. It is a classic romantic town, the one you read about in several novels. Moorish architecture, colourful lounges, azure water, and beaches lined by umbrellas give you enough reasons to unwind with your partner and spend a few lazy hours strolling through streets, dwelling in historical sites or napping on the dark sandy beaches soaking some vitamin D.
2. Austin, Texas:
If you are a bit of a hipster, your honeymoon ideas are bound to be a bit different from normal couples. How about a place that has some music, some romance, and a very long interesting history that speaks loads if you really care to listen. Austin, Texas can fulfil all your fetishes with its scenic sites, trendy bunglow-style hotels, bucolic stays on the outskirts of the city, food trucks, shows, and window-shopping destinations. Even if you have some calling for honeymoon sports, this is the place to be.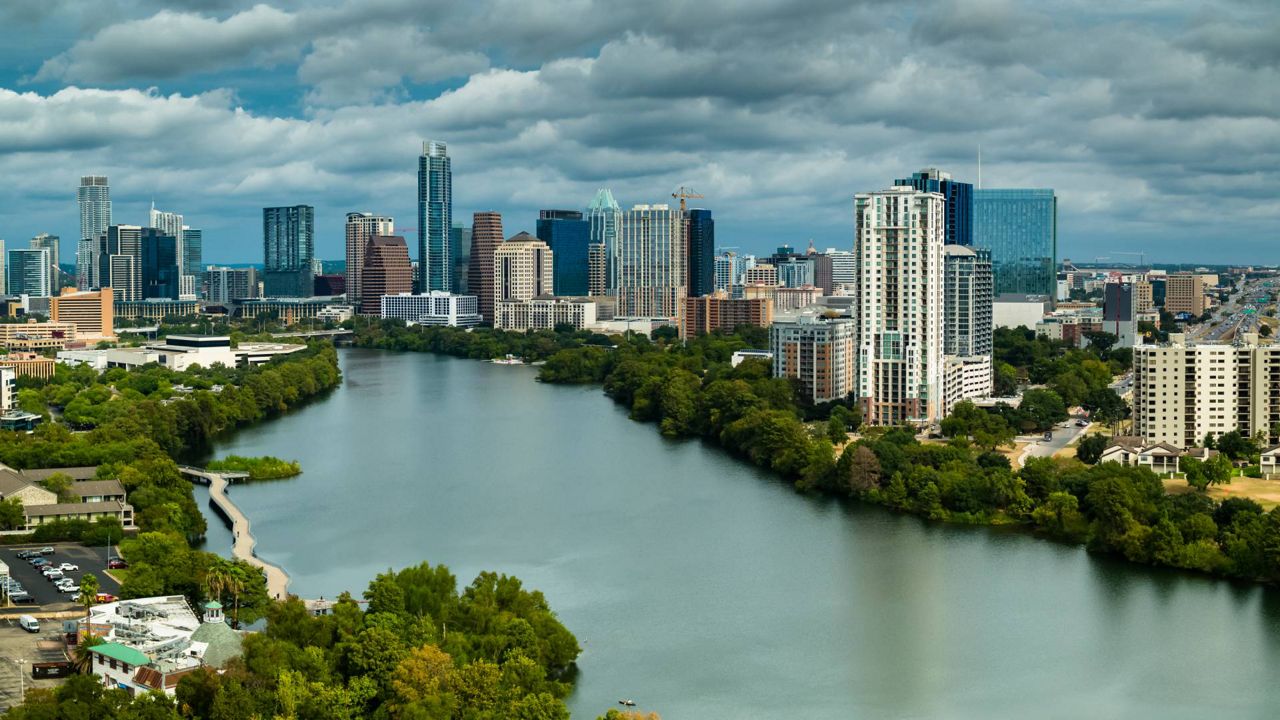 3. Maldives:
If you both have a very busy, hectic work schedule that leaves less time for a personal life, you may want to spend your honeymoon in a place that is romantic and completely opposite of the real concrete world. Welcome to the Maldives! It is a remote island chain located in the Indian Ocean and happens to be one of the most sought-after holiday destinations for those who crave a secluded and romantic honeymoon destination. Every resort on these islands offers extravagant services, private bungalows, and super-luxurious cabins standing in the shallow beach waters. If tranquil serenity had a word for itself, it would be the Maldives.
4. Paris:
An eternally romantic and the best place for honeymoon, Paris is the epitome of culture, sophistication and romance. Whether you are looking for a quite fine dining experience or to visit some breathtaking sites that swoon the wanderer in you, Paris stands tall in all aspects.
5. Florence:
Another wedding honeymoon gem from Italy, Florence holds a special place among art and food connoisseurs. Once home to the biggest banking chains in Europe, it gives you ample chance to walk hand in hand in stoned streets, enjoy gazing at Michelangelo?s David, and Duomo?s ornate cupola, or just laze around in the Boboli Gardens. And if you have any love for Italian cuisine, this honeymoon location offers the most delicious and sumptuous array of genuine Italian dishes.?
6. Bali:
This place is surely among the most soothing destinations for a honeymoon. It?s economical and has the best scenic views while roaming around with your partner. Once known as the ?Isle of the Gods?, it still justifies the title with greenery, beaches, crystal clear water bodies, resorts and villas. A perfect blend of natural and man-made accommodations, to create picture-perfect memories for your visits. Nature in Bali isn't only limited to the greenery but also has a lot of varieties of birds and animals which you can visit in sanctuaries.
An extra benefit of Bali is the presence of yoga learning and practising sites, which in turn provide you with an experience of connecting with yourself and forgetting about the world while you are on your honeymoon. A touch of spirituality leads you to the culture of Bali, which acts as a magnet for many people around the world.
7. Turkey:
If your preference is hot air balloons and you love historical destinations, Turkey is the best to opt for. Cappadocia is a place near Turkey?s capital and is famous for balloon rides and amazing sunrise views while floating in the skies, along with views of hills on the ground. There are numerous places to visit, such as landmarks, monuments, historical architecture like the remains of Troy and Apollon temple, castles and museums to learn about the rich history of Turks.
8. Fiji:
Escaping the crowds of cities and going away from the stress of work to enjoy the beaches and luxury hotels, Fiji sounds like the best place to choose. Extravagant hotels provide great service and have lush green views with oceanic scenery. Attend the Kava ceremony to interact with locals and get to know their culture. Scuba diving, snorkelling, ziplining, paddleboarding, and helicopter rides are some of the fun and popular things to try here. They have a wide variety of food options, which have roots in their history as well. Small villages in Fiji are a great attraction to experience their traditional ways of living.
9. Sri Lanka:
Sri Lanka lies just beneath the border of India. It's an island famous for big tea plantations, temples, rich biodiversity, beaches, and lush green natural areas. The presence of wildlife is showcased via national parks and sanctuaries. Honeymoon couples love to spend their time on Sri Lankan beaches which have white sands. Among the vast options, balloon rides can be a romantic option to see the greenery beneath and the sun from the air.
10. Japan:
If Japan is on your list of ?places to visit?, then planning your honeymoon in Japan can be a great idea. The world-famous cherry blossom trees are a sight to behold while strolling through parks or even the streets of Japan. The cities have shrines and temples, which are calm and peaceful places to visit, and they showcase the traditional ways of Japanese architecture and rich culture. Some of the best things you can do in Japan are travel in bullet trains, try unique restaurants like robots and cat cafes, eat famous foods like sushi and ramen, bathe in hot springs, visit snow monkey park, and try on or buy traditional dresses like kimonos and Samurai suits.